Transition Network conference news for 2013
By rob hopkins 22nd May 2013
 Transition Network has put on a big conference every year from 2007 onwards – first in Ruskin Mill near Stroud, then the Royal Agricultural College in Cirencester, in 2009 it was Battersea Arts Centre (BAC) in London, then Seale Hayne in Devon, next heading North to Hope Uni in Liverpool, and finally back to BAC in 2012. 
We are about to break that pattern, so brace yourselves for the news that 2013 will not see a big Transition Conference.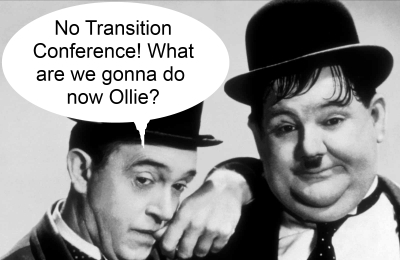 There are a couple of reasons why we're doing this.
Our little charity is right in the middle of a restructuring and expansion process that makes it really hard to devote the relentless focus needed to put on one of these events.
Two important trends are pushing us to really question whether one big UK conference is appropriate:
we've seen a massive increase in European and wider international involvement in our conferences (and in Transition in general)

we're hearing increasing number of requests for regional events rather than a big centralised conference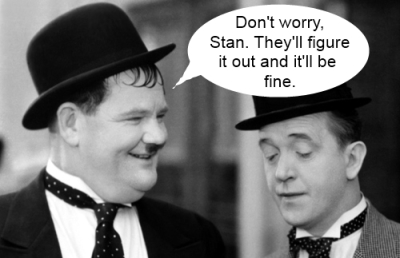 Consequently, for 2013, in terms of events for transitioners, we've decided to devote our limited resources to piloting a small UK-based roadshow – aka "Transition Thursdays" – over the summer, and to an event that gathers together all the National Hubs coordinators later in the year.
Transition Thursdays
In a nutshell, a Transition Thursday is an event hosted by a Transition Initiative (or group of Initiatives) at which Rob and perhaps others from Transition Network provide talks, inspiration, facilitated meetings, stories, Q & A's.
There's also the option of including a training course or "support surgery" the following day(s) as required. Each "Thursday" will be co-designed with us to figure out what works best for your local circumstances.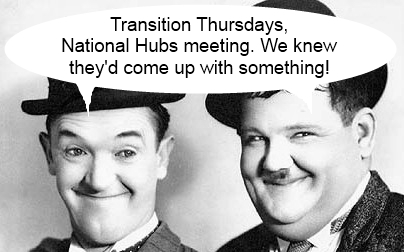 Thanks to your responses to our call out for this event, we've planned seven of these events in 2013, and we'll announce where they'll be very shortly. The launch of our new book The Power of Just Doing Stuff coincides with this set of pilot Thursdays, so it'll be a perfect opportunity to introduce this new material, our hopes for it and how that may translate into additional interest and involvement in your local initiatives.
National Hubs meeting 
In many countries around the world, there are National Transition Hubs doing an amazing job of catalysing and supporting Transition in their countries. The people who stepped up into these coordination roles understand just what an intense experience it can be, and how the pressures doesn't really let up at all. This network of National Hubs is a crucial mechanism for spreading our Transition work, supporting local initiatives and for bringing learnings from other cultures into seasoning the Transition Stew. We're planning a National Hubs meeting later in the year in France aimed at strengthening and resourcing this network so that local initiatives can benefit. It'll be a closed meeting rather than an open conference, but I'm sure we'll find time for some music and celebrate (particularly if the Spanish and Portuguese are there!).
So we're very sad that we won't be having our great big gathering in 2013 – they really have been a joy and inspiration to all of us. And we're exploring whether these Transition Thursdays will expand into 2014 and help us engage more at the local level around the UK. Furthermore, with the growing internationalisation of Transition Network (and Transition generally), we're hoping that by strengthening the network of National Hubs we can help a more geographically diverse range of local initiatives to flourish and spread. So what happens in 2014 is all up for grabs.
By taking these approaches, we reckon we'll be getting up close and personal to more transitioners than if we had a single central conference, but of course the conference offers something wonderful and perhaps irreplaceable.  So watch this space, and it would be good to hear you thoughts: one centralised event or several decentralised ones? We'd love to hear your thoughts and what you'd like to see.